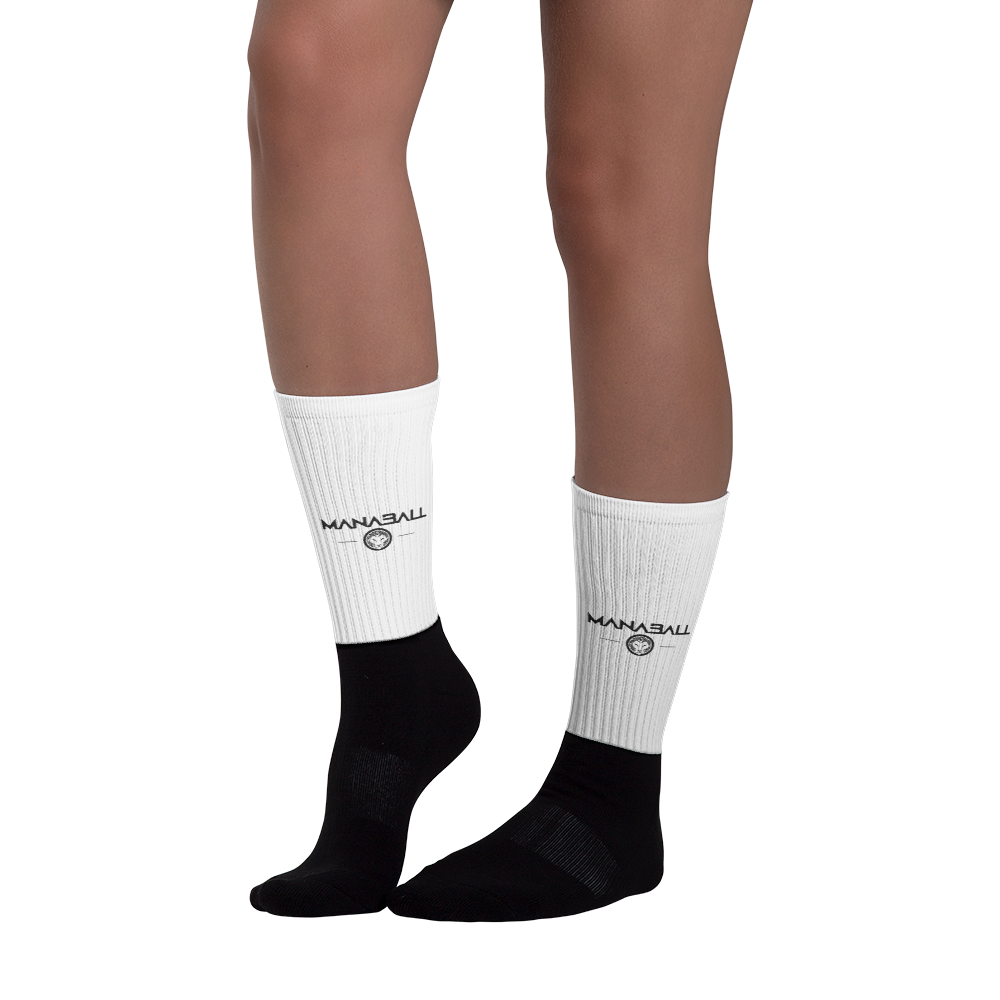 ManaBall Socks
These socks are extra comfortable thanks to their cushioned bottom. The foot is black and graphics are sublimation printed on the leg with bold, crisp colors that won't fade.
60% nylon/22% cotton/18% spandex

Crew length

Cushioned bottom

Ribbed leg
Size guide
US sizes (In)Metric sizes (Cm)
Black foot socks, US sizes: M (6-8), L (8-12), XL (12-15)
These socks are unisex, but the sizing corresponds to men's sizes. Women's sizing is below.
Men-to-women US shoe size conversion = M (8-10), L (10-14), XL (14-17)